Here is the article you can send to people when they say "But the environmental issues with cryptoart will be solved soon, right?"
I am trying to account for the body of a bird I knew. Human metrics for bird bodies tend to be comparative, since their purpose is to discern an individual spotted in the field, perched at some distance or in flight. I should say I knew a passerine about robin-sized, with a long narrow tail like a mockingbird. Depending on the light, the angle, and the season, his feathers appeared blue-gray to electric blue, with a warm gray belly, white neck, dark gray capelet, and white eyebrows. He had a little love song but far more often he had a shout. He was a California scrub jay.
Frank's Corpus
As Robin Wall Kimmerer harvests serviceberries alongside the birds, she considers the ethic of reciprocity that lies at the heart of the gift economy. How, she asks, can we learn from Indigenous wisdom and ecological systems to reimagine currencies of exchange?
The Serviceberry: An Economy of Abundance
Branch is an online magazine written by and for people who dream of a sustainable and just internet for all.
Branch, an online magazine
When Eva Dawn Burk first saw Calypso Farm and Ecology Center in 2019, she felt enchanted. Calypso is an educational farm tucked away in a boreal forest in Ester, Alaska, near Fairbanks. To Burk, it looked like a subarctic Eden, encompassing vegetable and flower gardens, greenhouses, goats, sheep, honeybees, a nature trail and more. In non-pandemic summers, the property teems with local kids and aspiring farmers who converge on the terraced hillside for hands-on education.
Will a Native-led initiative spur an agricultural revolution in rural Alaska?
This is smart city thinking. This worldview looks at city services — transit, garbage, water, public works, social services, health — and wonders if the city could be more efficient and better organized if these systems were "smart" [...]

But these systems already are smart. They are all operated by people with intrinsic knowledge — and not just where that one neighbor hides the recycling cans, but also the names of kids and the birthdays of dogs and the needs of elders who can't make out to the store anymore. This knowledge — human, caring knowledge — does not make it into the "smart city dataset". But I promise you, give sanitation workers a raise and an extra day off every week and truck that starts up reliably in the morning and less routes to do in more time, the city would be better — if not more efficient.
A City Is a City — Against the metaphorization of data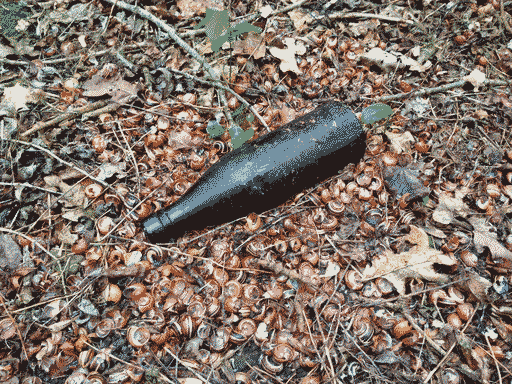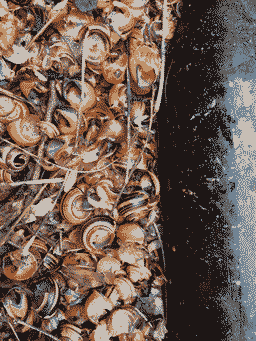 An old beer bottle in Monks Wood NNR, used as an anvil to smash open countless snails by countless Song Thrushes. The bottle may have been used by the birds for more than half a century, it's embossed 'Huntingdon Breweries Ltd', who ceased production in 1954.
@woodlandbirder on Twitter